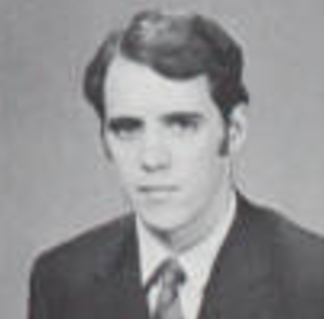 Jim Antoniono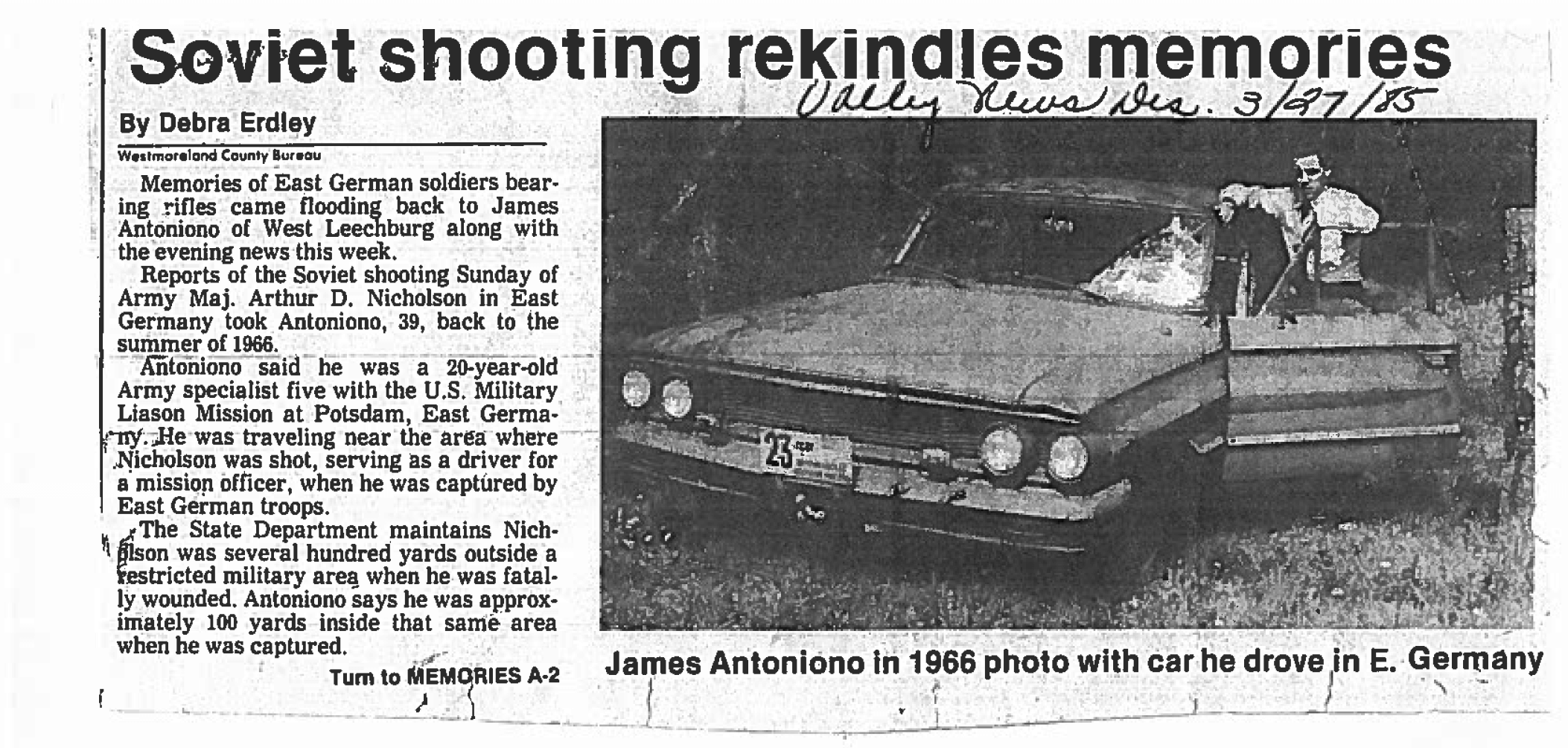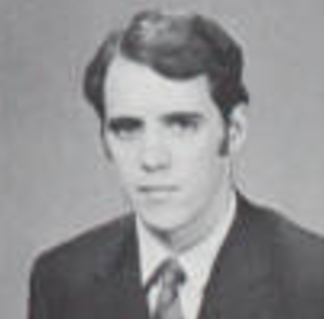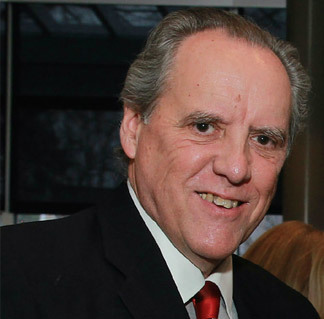 Interview
Reilly Ebbs:
1968 represents a year of cultural complexities and changes we are still witnessing the impacts of today.  The years directly before and after 1968 follow in its tumultuous trends and are reflected by alumni like Jim Antoniono.  Jim Antoniono is a man who has been shaped by Penn State as much as he has imprinted on Penn State's growing legacy by other successful alumni.  His story encompasses the general conflict felt with the peak of America's involvement in Vietnam and the relationship the general public held with returning veterans.  
Jim Antoniono sat tall on the couch of a quiet lobby area in the Nittany Lion Inn.  I leaned into the microphone, "Tell us your story".  For 20 minutes Jim captivated my attention with a story of personal and academic struggle, but self redemption through joining the United States Army.  
Jim Antoniono:
"I graduated high school with Cs and Ds...I attended college for one year at Robert Morris and saw it as a place to party and play and was not there for an education...my first semester was a .054.  That's one D and all F's"
Reilly Ebbs:
Jim found little inspiration in his early years of education and admits he felt a bit lost.  
Jim Antoniono:
"One day it just dawned on me I shouldn't be here.  I wasn't accomplishing anything.  It was like a bolt of lightning...I looked up at a building and saw a recruitment banner hanging down from the post office and decided I was going to join the service".  
Reilly Ebbs:
By a chance of fate and spontaneity Jim walked in to speak with the marine recruiter and left as an enlisted soldier of the US army.  On July 3rd 1964 the day before he would leave for training, a US ship was attacked on the gulf of Tonkin.  This was when the reality of what he was entering hit him.   
For the following years Jim served in Berlin after becoming an officer in the US army and felt himself make strides not just for his country, but in his own personal growth as well.  While in Berlin, Jim began taking classes through the University of Maryland in Political Science.  
Jim Antoniono:
"For the first time in my life I was making A's and B's. I had never done it before.  I was taking something I really loved.  It was so easy.  It was amazing."
Reilly Ebbs:
Towards the end of his time in the service he had been meeting men who had been to Vietnam.
Jim Antoniono:
"I started hearing stories about things like My Lai Massacre where they go into these villages and go in and kill everyone in these villages...to me the more I heard stories coming out of Vietnam the more I realized that it wasn't a good thing we were there".  
Reilly Ebbs:
Jim returned from overseas and immediately began at University Park with a unique perspective and a new passion.   
Jim Antoniono:
"I came back to campus and I was a veteran that was totally opposed to the war"
Reilly Ebbs:
Jim described the atmosphere at Penn State in the late 60s and early 70s as quiet.  The only war protesters were a few friends who met once a week at a friend's apartment to discuss their issues with Vietnam.  Jim determined to not just pass but succeed as a student focused on academics for the first year, but quickly found his passion in the Penn State student government.  By Jim's senior year he was student body president.  Jim found people were judgmental of his anti-war beliefs to which he always replied, "I served my country. I have a right to be opposed to the war".  One of the biggest challenges Jim faced was having people equate his anti-war to anti-patriotism.  Jim credits Penn State with most of his success and says he would not be the man he is today without Penn State's dedication to its students.  
Biography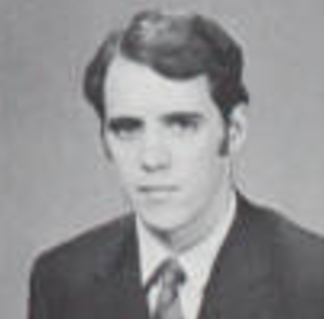 Jim Antoniono possesses a unique perspective when speaking to his experiences surrounding his time at Penn State. Jim has found great success in his endeavors as an entrepreneur, lawyer, advocate and Penn State alumnus. As a Vietnam era veteran Jim saw a side of America that most people did do not want to see and from his experiences abroad he formed his anti-war positions which he publicly shared. Jim was born to parents whose education stopped before high school and a father who had moved to America from Italy, alone at the age of 17. Jim felt little inspiration in his studies throughout his early schooling and as a result struggled academically, however, this all changed for Jim in the year of 1964 when he enlisted in the U.S Army. Jim thrived serving his country and had the opportunity to spent most of his service in Berlin, after extending his enlistment to a 4th year, where tensions with the Soviet Union were high. While in Berlin, Jim served with the U.S. Military Liaison Mission, a unit formed after WWII to spy on the Russians and East Germans.
Jim met many men who were serving in Vietnam and quickly came to the conclusion to condemn America's involvement in this conflict. He carried this position with him when he stepped onto the University Park campus in the summer of 1968. Jim wanted to just focus on academics and stay away from any political involvement when he first began, but soon was swept up in his desire to share his opinions concerning Vietnam. Jim and a few other students would meet weekly and held deep discussions on their anti-war beliefs and frustrations. It was from here these small meetings turned into a platform for Jim to share his condemnation for the war.
By Jim's senior year his platform was successful as he had been elected student government president. Jim experienced opportunities as a Penn State student that shaped his political and academic career like being invited to the White House to meet with President Nixon's foreign policy advisor, Henry Kissinger.
Following his Penn State graduation with a degree in political science, Antoniono was accepted as an Eagleton Fellow at Rutgers University where he received his MA and his law degree from Duquesne University. Antoniono established his own law firm upon passing the bar, his practice is now focused on personal injury and estate planning. Along with law, Antoniono shares a vested interest in Penn State as he is part of the alumni mentor program in the Liberal Arts College and sits on the Board of Directors of the Liberal Arts Alumni Society as well as being a Member of the Board of Visitors of the McCourtney Institute for Democracy. In 2014 Jim Antoniono and his wife, Susan, donated 1 million dollars to the College of the Liberal Arts to promote student and academic excellence. Antoniono represents the kind of student Penn State shapes. He found inspiration in his Penn State experience and as a result of his success from this education he eagerly and graciously gave back to the institution he credits to his success.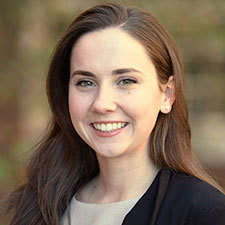 Reilly Ebbs
Integrating my passion for history and love of Penn State by interviewing alum, Jim Antoniono was a neat experience.  I am a junior studying history and anthropology and love reading about political and social characteristics of the 50s to 70s in America.  1968 in particular is a tumultuous year with riveting events that are still shaping our society today.  The assassination of Martin Luther King Jr., and Robert F Kennedy along with the peak of the Vietnam War and general hysteria over Civil and Women's rights rocked the year of 1968 and reflect the passion people felt for challenging the government and creating cultural change. 
I interviewed Mr. Antoniono with the intent to learn how this Vietnam era veteran came home to a very conservative Penn State campus at the time to develop his leadership into becoming Penn State student government president his senior year.  From serving in the Army in West Berlin right as our conflicts with the Soviet Union were escalating to being discharged and the very next day stepping onto the Penn State University Park campus, Mr. Antoniono offers a unique perspective as a war veteran who very strongly and publicly opposed the Vietnam War.  Mr. Antoniono helped shape Penn State's campus in the ways he believed the public should view America's foreign involvement.
I had a great time listening to his story and while these clips cannot possibly cover the length and detail of Mr. Antoniono's passionate and incredible experiences from his years before and during Penn State they offer an opportunity to see Penn State in a more historical light.